Top 10 More Productive Uses of the Steelers Terrible Towel
# 10 - Cargo Warning Flag
To properly mark your extended cargo with an obnoxiously colored flag.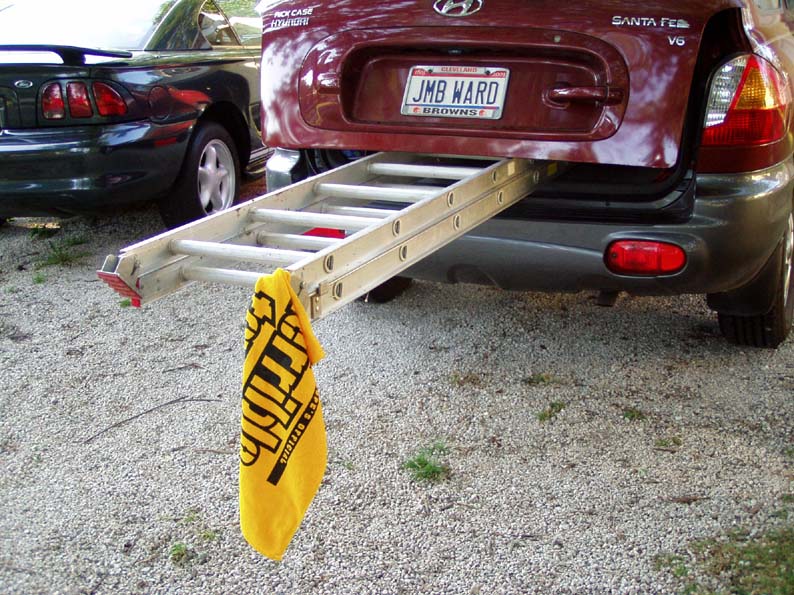 # 9 - Sidewalk Chalk Cleanup
When mom needs you to clean up the artwork on the sidewalk, but warns you not to ruin a good towel.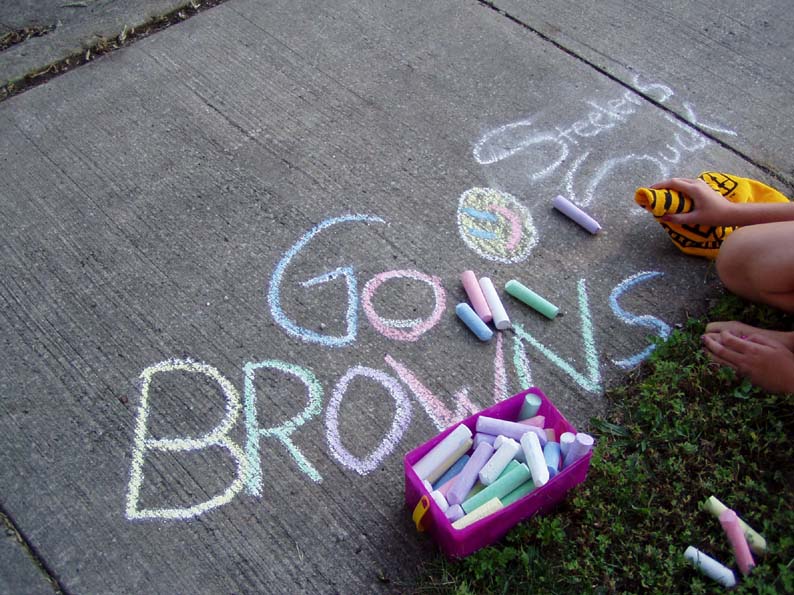 # 8 - Handkerchief
Why ruin perfectly good tissue when this will do just fine.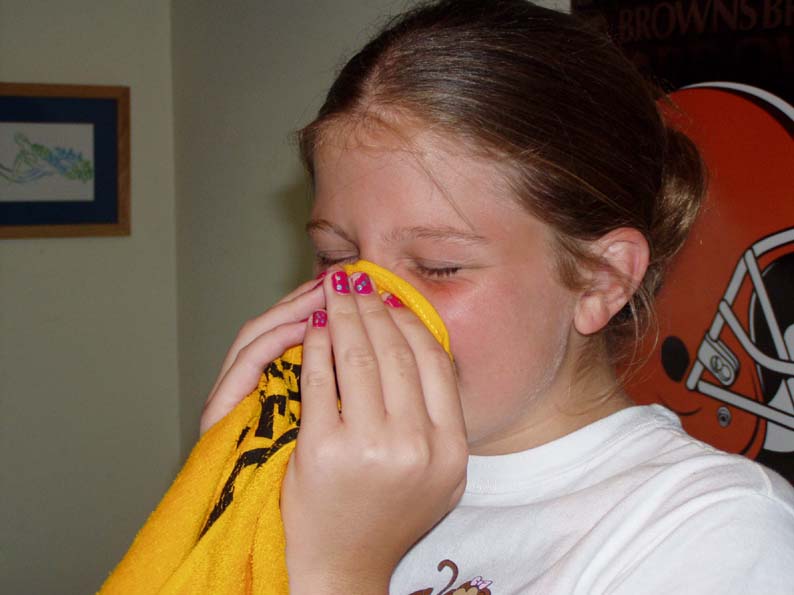 # 7 - Auto Maintenance
When cleaning the grease and grime from working on the car.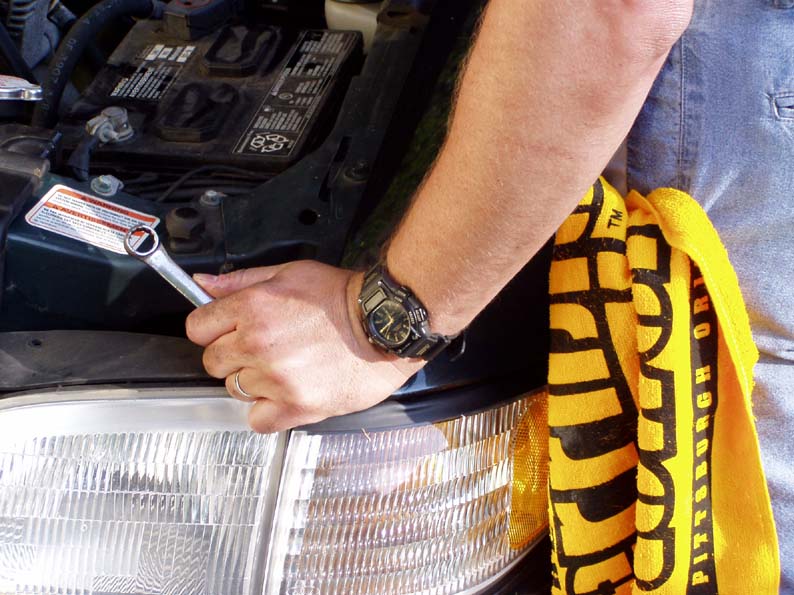 # 6 - Checking the Engine Oil
Be sure to check your oil at regular intervals.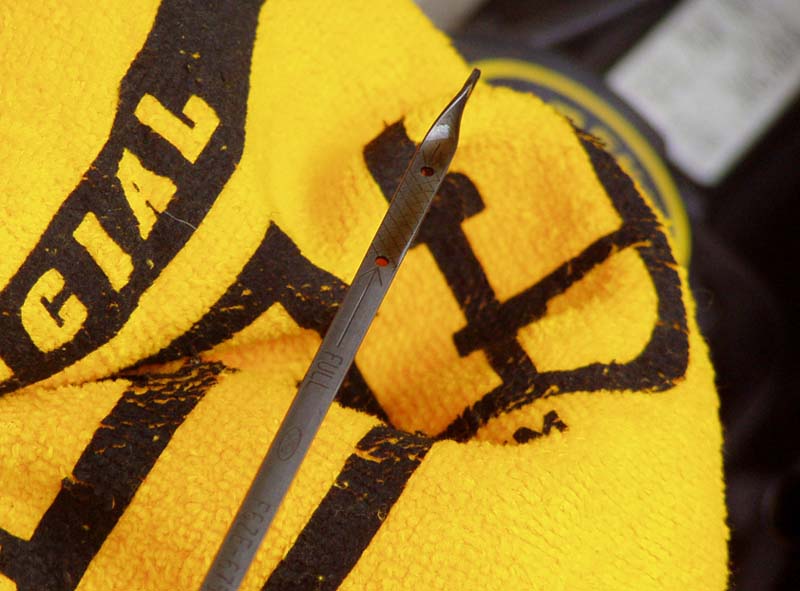 # 5 - Polish Shoes
Nothing does better at polishing shoes than a good rag.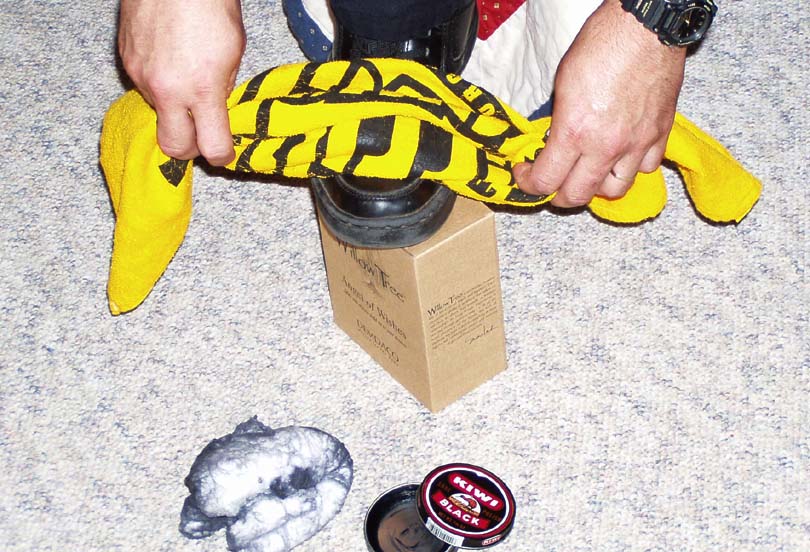 # 4 - Grill Cleanup
What better rag could be used for such a messy job?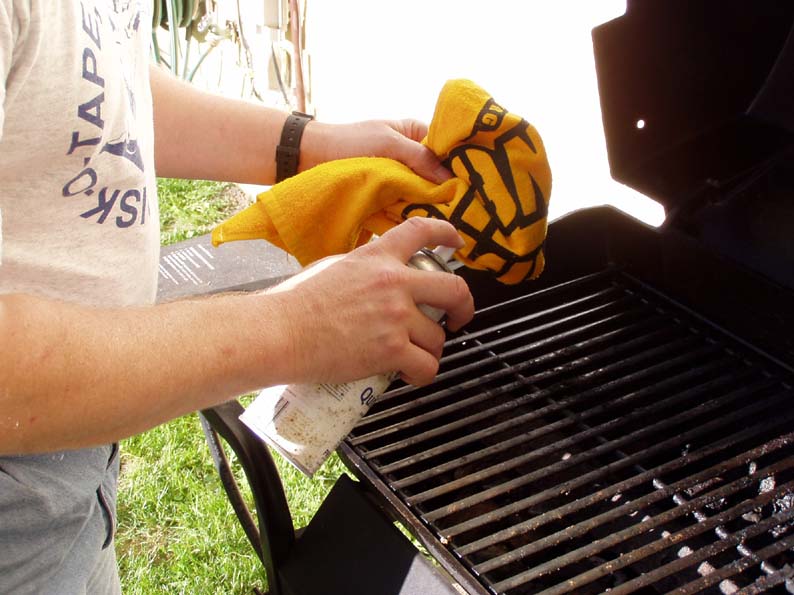 # 3 - Paint Drop Cloth
Keep paint drips from ruining other things around the house. Also great for brush cleanup.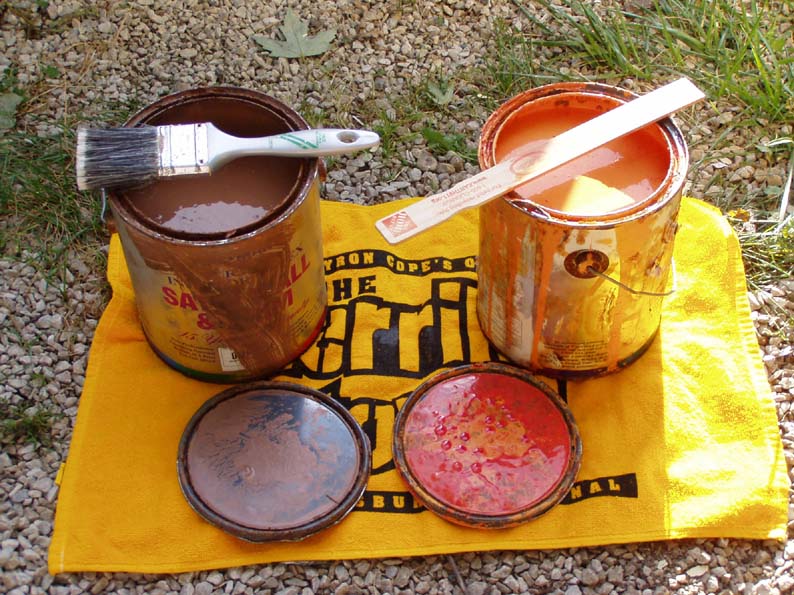 # 2 - Dawg Dish Placemat
Hungry dawgs can make a mess when eating, but a placemat keeps it clean.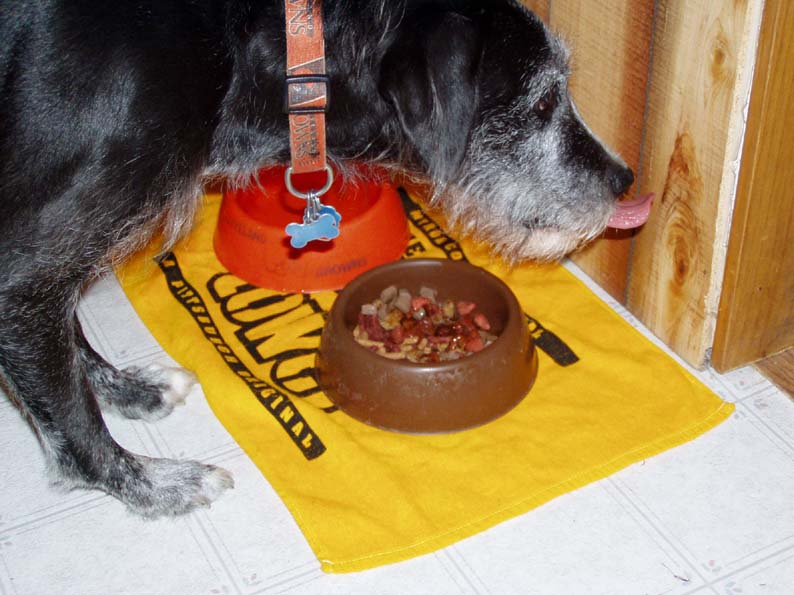 ... And the # 1 More Productive Use of the Pittsburgh Steelers Terrible Towel...|
|
V
# 1 - Dawg Cleanup
What more fitting use could there be?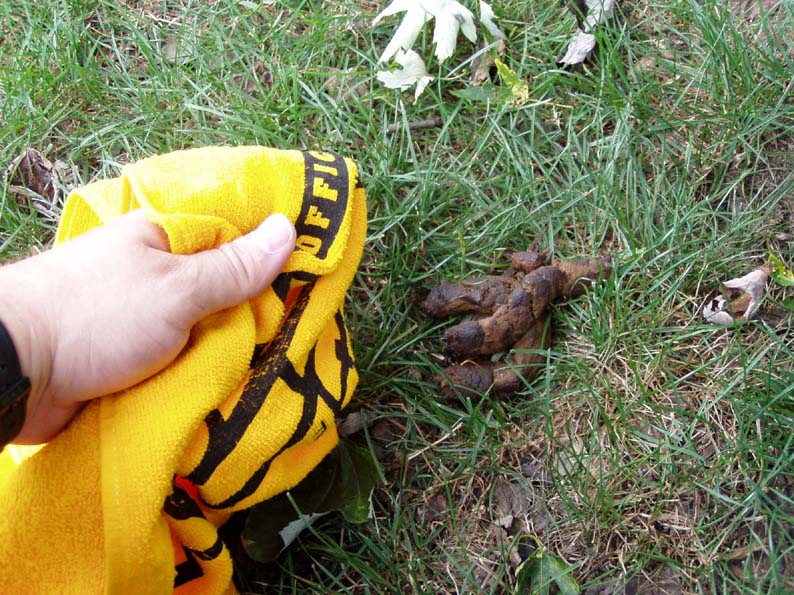 ---
A good indication that the Pittsburgh Steelers Terrible Towel has been put to good use is by how it looks when you are done...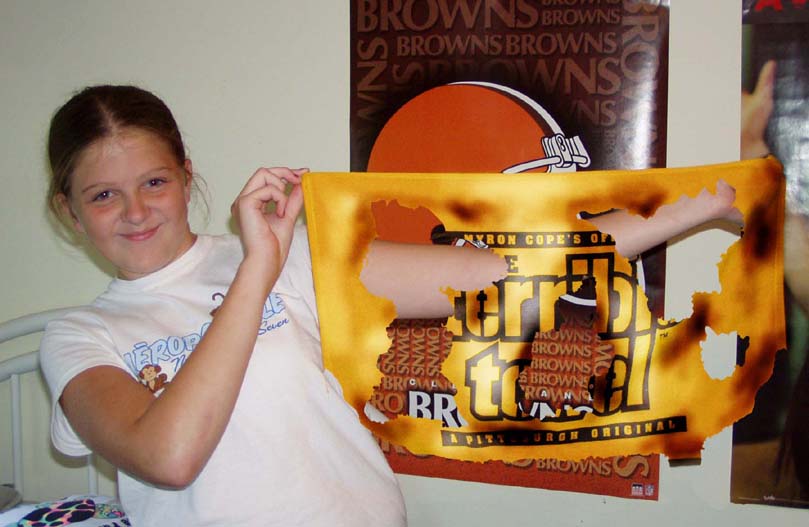 ---
* Pictures by John & Bree Ward.
* Terrible Towel Courtesy of... (You know who you are!)